My struggle having kids with food allergies!
As I am writing to you today, it's a beautiful sunny winter day here in Indiana. It's so easy to find joy, happiness, and the goodness of God in days like this, isn't it? I am not going to lie, not all of my early motherhood days were like today.
Going back to 2010, when we welcomed our precious little girl Laura to this world, the days were bright, full of new excitement and changes. Feeding was challenging since I couldn't breastfeed her, and finding the right formula took a discouraging road.
Finally, we were able to manage this season, and she was growing healthy and happy. Introducing new food seems easier, at least that's what I thought it would be.
I can remember one afternoon very vividly in my household. I fed her a Peanut Butter & Jelly sandwich as part of her lunch. I have done this many times before; she didn't seem to have any issues previously.
After she successfully ate, before her nap time, I decided to bathe her. That's when everything changed for us. As I undressed her, her whole body had rashes; she was breathing too fast. I even thought she was playing silly; I felt guilty for many years because of that.
She was a little over a year old, and communication was challenging. She couldn't tell me how she was feeling, if her tummy was hurting or that she had a hard time breathing too. But I have learned during these years that EVERYTHING works for those who love God.
On that week, during a regular doctor's visit, I remember that I read about Peanut allergy, the symptoms, and the steps to take action if you encountered a possible reaction. It sounds crazy, but God was preparing me.
We got her tested, and other food allergies were detected too. I felt totally lost, insecure, not knowing what to expect other than trust God in the good and bad days. I knew that we were never alone, and I know that if you are reading this, you are not either, even if things do not seem right at this time.
We welcomed our sweet Sophia in 2012. She came to complete our family. She was also diagnosed early with food allergies, a world that I thought I knew everything about. New allergies and new challenges we had to face it!
Both girls were growing as healthy and safe as possible. The school years came. With that, the joy of another milestone! But the fear to send them to an unknown world. A world that wasn't educated about food allergies, especially the life threating one like Laura's.
Between the two of them, they had Peanuts, Tree nuts, Cashew, coconut, oatmeal, almonds, dairy, garlic, wheat, and egg allergies. We shared so many tears over the years. They would come home upset and frustrated because they were not invited to someone's birthday party or because they couldn't eat the special treat a friend bought for the whole class.
People would make fun of them for caring for their own snacks at kids' events. I always had to remind them and myself that even though God did not give them food allergies, He could perform a miracle that would be an instant thing, or he could heal them, which would take longer, or He could leave things as is.
But we need to pray, have faith and trust Him all the way, and that's what we did. We had so many godly men and women joining us during our journey of prayer.
During those days, God placed in my heart that I needed to write a kids book to encourage the little ones like my own children and bring awareness to people around them. Life got busy; to be honest, I completely forgot about that, but we continued to pray.
Sophia received her healing first, and we continue to declare that we wouldn't live in fear forever. In December of 2020, Laura received her full healing too. Neither one of them have ANY food allergies or intolerance. I remember singing, crying "You Get The Glory" by Jonathan Traylor so many times. Most of the time, I couldn't see, understand God's purpose in all of this. 
Today, as I share my story with you, I can declare and say: Jesus, the glory is yours! I can now understand the purpose of  our bumpy journey. Thank you for never leaving us. Thank you for your grace and mercy on the bad and good days. Thank you for your unfailing love.
I pray that my story encourages you to have faith in God. I pray that if you haven't yet given your heart to Jesus, that you will invite Him into your heart. And I pray that either you or someone you love healing comes. But if it doesn't come, without a doubt you will know that you are loved.
"For I know the plans I have for you," says the Lord. "They are plans for good and not for disaster, to give you a future and a hope."
Jeremiah 29:11 NLT
Love,
Lilian Deoliveira
"Be strong and courageous! Do not be afraid or discouraged. For the Lord, your God is with you wherever you go."
                                    Joshua 1:9 NLT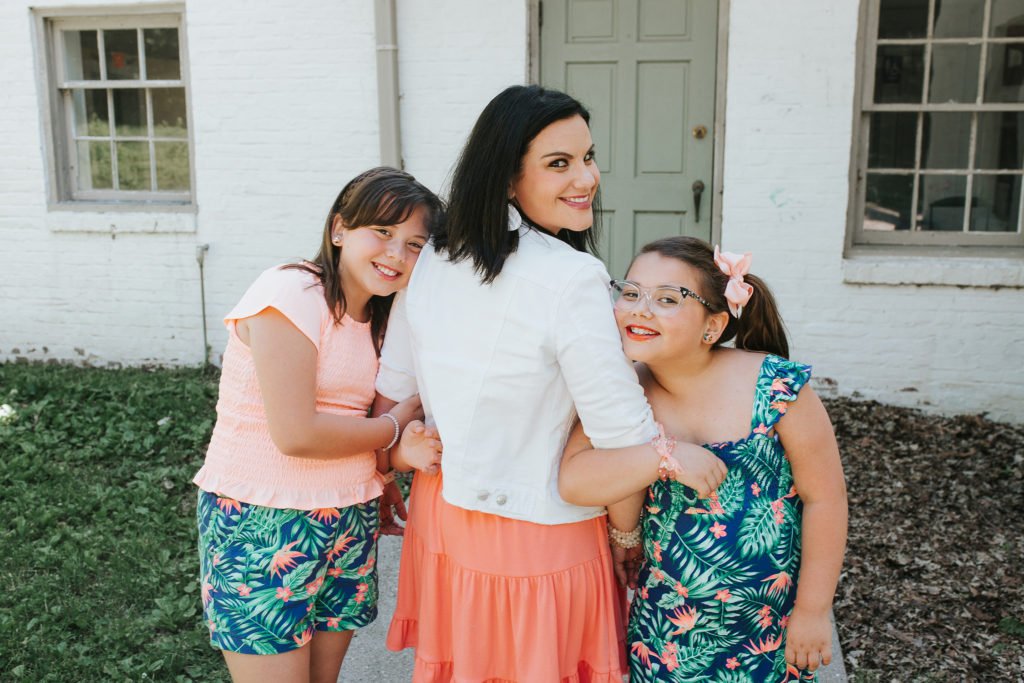 "For I know the plans I have for you," says the Lord. "They are plans for good and not for disaster, to give you a future and a hope."

                                             Jeremiah 29:11 NLT